Now that the painting is out of the way, there are several loose ends we need to tie up. 

First, a hole needs to be drilled in the back of the circuit box for the USB cable.  If you are using a strain relief, be sure to drill the proper sized hole and cut out the bottom wall of the hole so you can get the strain relief into place.

Also, a hole needs to be drilled that will allow nine wires to pass from the wheel pot brackets down into the circuit box.  I used a 1/4" bit to make this hole.

Finally, the "hooks" half of the Velcro strap needs to be secured to the flange part of the unit.  Be sure to scrape the paint away and use some glue together with the self-stick to make sure the Velcro pieces stay in place.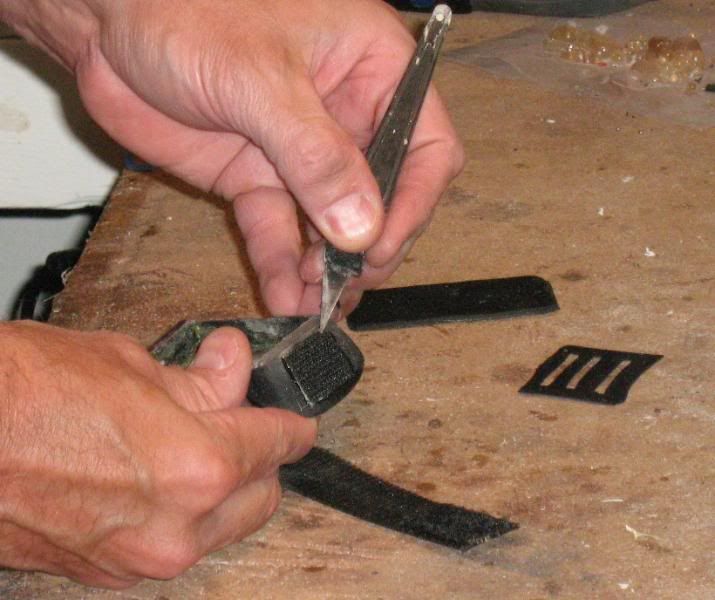 Now, we're ready to do the wiring.  Since we have three pots with three connections each, you are going to need nine different colors of wire.  Make your choice on the colors and draw a diagram labeling the colors you've chosen.